Outsource Your Marketing to Optimized Scribes
Relieving the headaches of marketing managers since 2013.
Whether you need to improve your in-house marketing department or outsource your marketing efforts entirely, we've got you covered. With our expertise, tools and HubSpot partnership, we can offer the platform and content you need to reach out to and engage with customers.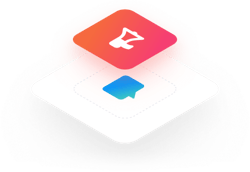 Social Media
A consistent voice and tone are a must to set your company's social media marketing apart from the rest. We'll work with you to find tune your brand's online voice and meet your customers on the platforms they prefer.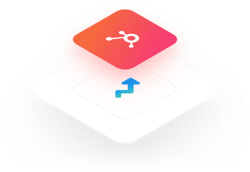 SEO
We use state-of-the-art tools to research what search terms work for your business and for your competitors. From onsite SEO to generating solid backlinks, we'll make sure you will get found when your customers need you most.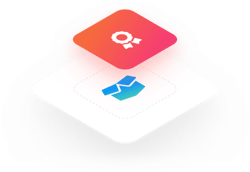 Inbound Marekting
Inbound marketing helps you attract new customers, engage with potential customers and delight existing customers. Ideally, your marketing efforts will do all three, and that's exactly what our services can offer.
Stress-Free Start Up
Our team will work with you to identify goals and communicate effectively with your customers to keep them coming back for more. We have dedicated writers who focus solely on the content you need, crafting blogs, emails, social media posts, and anything else your brand might need. We're also a HubSpot partner, so you can enjoy a comprehensive platform that can handle all your CRM needs with the latest technology at your disposal.
Marketing Your Way
When you work with us, you're free to be involved as much or as little as you like. We're happy to communicate regularly about strategy, or you can let us take care of it while you focus on what you do best with your business. Your brand should always speak with your voice, and we'll do whatever's necessary to capture that and help you communicate with your audience and build lasting relationships.
Content is King
Creating compelling content is only the beginning. You need content that dazzles with an appealing layout and style whether you're dealing with blog posts, landing pages, or general web pages. Our team can take care of it all from ideation to the final touches before publishing. Of course, that is not the end for us. We continue to monitor content and its performance to find opportunities for further optimization.
Boost Your Rankings
Keyword stuffing simply doesn't cut it anymore. To rank on search engines, you need to offer actual value to people, and that goes further than creating relevant content. High ranking web pages score high on Google Page Speed Insights and are suitable for both desktop and mobile. Our team will make sure all your bases are covered.
Features
All our services are highly oriented and tuned up.
Our Customers
We provide businesses with digital marketing solutions that work